The Water Survey's Health and Environmental Applications Laboratory (HEAL) provides advanced analytical services to support better understanding of our water resources. The HEAL supports state institutions, Illinois communities, and beyond.
Expertise
Wet deposition chemistry
Drinking water analysis (wells and municipal supply)

Analysis of groundwater, fresh water and brines

Ambient ammonia analysis

Microbiological analysis (total coliforms, E. coli, fecal coliforms)
Analysis to support research
HEAL provides chemical analysis for research colleagues at the Water Survey and the University of Illinois. Measurements include metals, nutrients, and other inorganic parameters for projects on groundwater quality, watershed monitoring, well contamination, atmospheric deposition, and lake quality. HEAL has the capacity to handle high sample loads (up to several hundred samples per week).
You can view HEAL's analytical service rates, then contact Monte Wilcoxon or call 217-300-7420 to discuss collaborating with HEAL for your research project's analytical needs.
Testing home water supplies
When Illinoisans have questions about their home water supply— whether the issue is a health concern, economic problem, or simply a nuisance— HEAL can provide answers. HEAL's chemists customize each water analysis depending on where the water came from, how it will be used, and the symptoms of the problem.
Learn more about what specific tests are available and how to obtain and use your home water testing kit.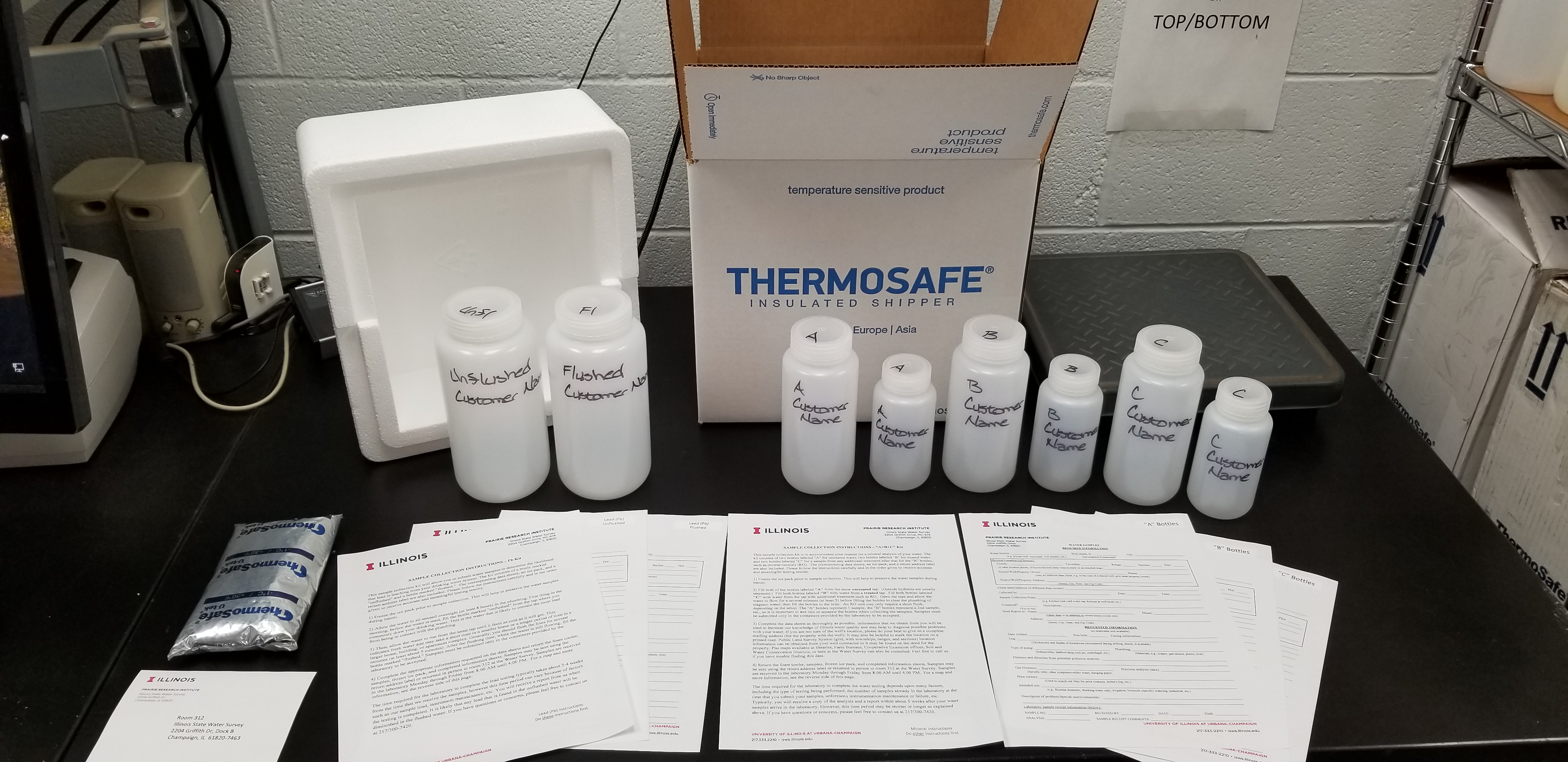 The HEAL is led by Evan Rea.