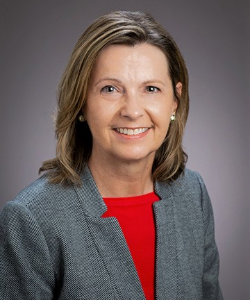 The Illinois State Hydrologist provides science-based information on watersheds, rivers, groundwater, and other state water resources and leverages the expertise of Prairie Research Institute staff on statewide water issues, such as flooding and contamination.
Laura Keefer was named State Hydrologist in 2018 and is the Deputy Director of the Illinois State Water Survey. Keefer has more than 37 years of experience in multi-scale watershed monitoring studies of hydrology, sediment, and nutrients for many Illinois watersheds. She also serves as technical or science advisor, as well as Water Survey representative, on dozens of committees ranging from watershed planning to state and federal interagency task forces to resolve hydrologic, sediment, and nutrient watershed issues.
Learn more about Keefer's research work in the Illinois Experts database.