The Private Well Class - Free Training for Private Well Owners
Principal Investigator: Steve Wilson
Project Staff: Walt Kelly (Co-PI), Jennifer Wilson, Katie Buckley, Dan Webb, Joan Jach, Hideyuki Terashima
Sponsor: Rural Community Assistance Partnership, with funding from the United States Environmental Protection Agency
Project Period: 2013–present
---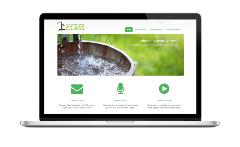 More than 15 million private wells provide the primary source of drinking water to 15% of the U.S. population, but a majority of well owners don't know how to care for their well, determine if their water is safe to drink, or protect groundwater from contamination.
This lack of knowledge not only endangers the health of 47 million mostly rural Americans who rely on well water, but also increases the vulnerability of the 102 million Americans served by a public water system using groundwater (135,000 public water supplies).
The Private Well Class program uses a combination of online and in-person methods to boost knowledge and competency of the individual well owner as well as the thousands of dedicated environmental health, cooperative extension, and water well professionals that serve well owners day to day. The effort is a close collaboration between Illinois State Water Survey (ISWS), leveraging its more than 100 years of expertise and service to well owners, and the Rural Community Assistance Partnership (RCAP).
Download program information sheet.
A Partnership Serving Rural America
With $3.75 million in funding over the last 4 years from U.S. EPA's Technical Assistance and Training Grant program, the ISWS-RCAP team has developed an extensive partner network that reaches all 50 states, tribal lands, and U.S. territories. In addition to the leadership team at the University of Illinois and six regional RCAP affiliates, key partners include the National Ground Water Association, the Water Systems Council, and the National Environmental Health Association.
Well owners can connect with an expert by email or phone, and field staff are available nationwide to support well owner needs. These efforts have led to local cooperative programs with state health departments, county/local health districts, drillers associations, state extension offices, realtors, and laboratories, among others, that leverage state and local resources to provide direct, targeted support for well owners.
Key Accomplishments to Date
Developed a well assessment tool for evaluating private well and groundwater vulnerability that is widely used by health departments and cooperative extension programs. Nearly 1,000 in-person assessments have been completed by the RCAP network.
Educated more than 15,000 well owners, realtors, laboratory personnel, and sanitarians via online courses and webinars.
Trained over 500 environmental health professionals, state regulators, and drillers on well vulnerability assessment and best practices in well owner outreach in over 30 states.
Developed Spanish-language materials to reach a wider demographic of well owners.
Delivered online training on the risk of lead in homes served by private wells to 450 participants.
Assisted over 2,000 private well owners through phone and email requests for help.
Received over 100,000 views of online videos created under the program.
Hosted the first-ever national conference for the private well professional community to raise awareness and share successes that can support local well owner education efforts.

Website