For Immediate Release March 3, 2017
February Breaks Record for Warm Temperatures in Illinois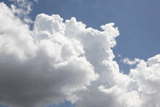 CHAMPAIGN, Ill. - All those days with temperatures in the 60s and 70s has paid off: February was the warmest February on record for Illinois, according to State Climatologist Jim Angel at University of Illinois' Illinois State Water Survey.
The statewide average temperature for February was 40.5 degrees, 9.6 degrees above normal, beating the old record of 40.0 degrees set back in 1998.
February was dry too. The statewide average precipitation for February was 0.7 inches, 1.36 inches below normal and the 9th driest February on record.
The Illinois State Water Survey at the University of Illinois at Urbana-Champaign, a division of the Prairie Research Institute, is the primary agency in Illinois concerned with water and atmospheric resources.