For Immediate Release July 29, 2013
14th Illinois River Conference – Working Locally-Reaching Globally
"Working Locally-Reaching Globally", the theme for the 14th Biennial Governor's Conference on the Management of the Illinois River System, offers a look at the river system, the local work being done to protect it, and its place on a global scale. The conference will be held on October 1-3, 2013 at Peoria's Four Points by Sheraton.
Registration materials are available online at www.conferences.illinois.edu/ilriver or by calling the University of Illinois at Urbana-Champaign, Online & Continuing Education at 217-244-7657.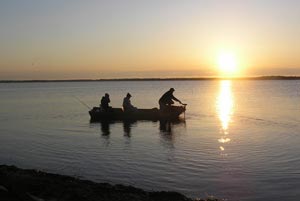 Photo provided by: 14th Illinois River Conference
Pre-conference activities on October 1st include: a conservation tour, RiverWatch Symposium, Drought Workshop, and the Illinois River Coordinating Council meeting. The all-day bus tour through scenic Central Illinois includes seven stops and will highlight river front in Havana, Spring Lake in Manito Area, Dickson Mounds, Banner Marsh and Rice Lake. The tour, which includes lunch prepared by local growers, is open to the public; reservations are required and will be taken on a first-come basis.
The RiverWatch Symposium and the Drought Workshop are both being held at the Four Points by Sheraton. The Symposium will run from 9:00 a.m. to 3:00 p.m. and is intended for citizen scientists, educators and stream stewards to learn more about river education, river action and river monitoring. Chad Pregracke, Founder of Living Lands & Waters, will provide the Symposium's keynote address. The Drought Workshop will run from 1:00 p.m. to 5:00 p.m. and will bring together agency personnel, resource managers, and researchers to explore drought issues and identify research needs that will help ease policy and management challenges in the future.
Later that evening, Lt. Governor Sheila Simon will host the Illinois River Coordinating Council meeting which includes an open forum for public questions and comments. Members of the Mississippi and Wabash-Ohio River Coordinating Councils will also be in attendance. Each of the three councils is composed of a diverse group of citizens, not-for-profit organizations, and state and federal agencies. Through a public dialogue, the Councils coordinate initiatives, projects and funding to promote the ecological health of Illinois' rivers.
Featured keynote speakers include Michael Reuter, The Nature Conservancy; James Baumgartner, Caterpillar, Inc.; Mike Doherty, Illinois Farm Bureau; Wendell Shauman, Shauman Farm; Dave Wethington, U.S. Army Corps of Engineers; and Ryan Burchett, Mississippi River Distilling Company. Speakers will touch on various topics addressing industry and conservation, Illinois in the global economy, the Great lakes & Mississippi River Interbasin Study, and working locally with river resources.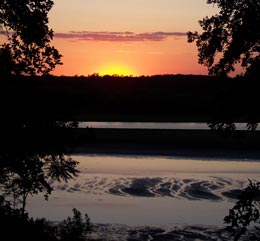 Photo provided by: 14th Illinois River Conference
Concurrent sessions will address infrastructure needs and beneficial uses of sediment, local community and agricultural actions to protect river resources, watershed history, wildlife habitat, river science and more, offering perspectives on regional, national, and global impacts of the River system. These sessions are designed to present advancements in agricultural and environmental technologies; improve understanding of economic and societal benefits of healthy ecosystems; and recognize activities across Illinois through local community actions to restore the health of this globally important watershed.
Wednesday evening join us on the Spirit of Peoria River Boat Cruise. The cruise will be relaxed and informal to encourage networking. There will also be volunteers located on deck to point out items of interest such as specific conservation and habitat projects or local flora/fauna.

The conference offers opportunities for attendees to gain new information and network with a variety of resource professionals, scientists and river enthusiasts. Exhibits as well as an interactive digital technologies open house will introduce attendees to resources available online or through various agencies. There is the chance to win a techno prize when visiting the open house.
A 36-member planning committee and at least 30 supporting local, state and federal agencies, organizations and businesses contribute to the development of the conference.
Early bird conference fees (ends 9/15/2013) are as follows:
Full conference registration = $175 (includes River Boat, but does not include Symposium or tour)
Wednesday w/Boat or Thursday = $95
Symposium = $50
Conservation Tour = $40
Boat Cruise = $25
The Four Point by Sheraton has set aside a group room block with special rates until September 2, 2013.
The conference schedule, including pre-conference activities and registration form, is available online at www.conferences.illinois.edu/ilriver or by calling Bridgett Haas at 217-244-7657.