Comparison of the 2005 Drought with Other Drought Years since 1895
The following data allow for a comparison between 2005 climate conditions in Illinois and those in other drought years since 1895. An important message is that more severe drought conditions have occurred in the past and, hence, can be expected to recur some time in the future. We cannot predict how precipitation in Illinois will evolve over the next 12 months, but examination of precipitation records for 9 other years with March-September drought shows how precipitation evolved in these years. In all 9 years, 18-month precipitation deficits remained through the subsequent summer. Above normal precipitation in 2 years reduced the precipitation deficits considerably. Normal precipitation in some years merely maintained the precipitation deficits. In three years, precipitation deficits increased through the following May. By the following summer, severe drought conditions prevailed in 3 of the 9 years.
State-wide Normal[1] Precipitation: 39.23 inches
Annual Statistics

Statewide
i. Worst year: 33% below normal in 1901 (26.32 inches)
ii. Worst 12-month period: 43% below normal, starting in March 1930
iii. 2005 through September: 10% below normal
Climate Divisions
i.
Worst 12-month period: 44 to 53% below normal
ii.
2005 through September for northern
[2]
Illinois: 23% below normal
March-September

Statewide

i.

Worst on record: 42% below normal in 1988


ii.

2005: 26% below normal
Climate Divisions
i.

Worst on record for northern Illinois: 47% below normal


ii.

2005 for northern Illinois: 37% below normal
Evolution of the northern Illinois drought: For the other nine driest March-September periods in northern Illinois, their precipitation deficits for the next 15 months are applied to the current situation (see figure 1). For example, what will the future precipitation deficit look like if this year performs like the 1988-1989 drought or the 1936-1937 drought?
Worst October – September for Illinois: 33% below normal in 1901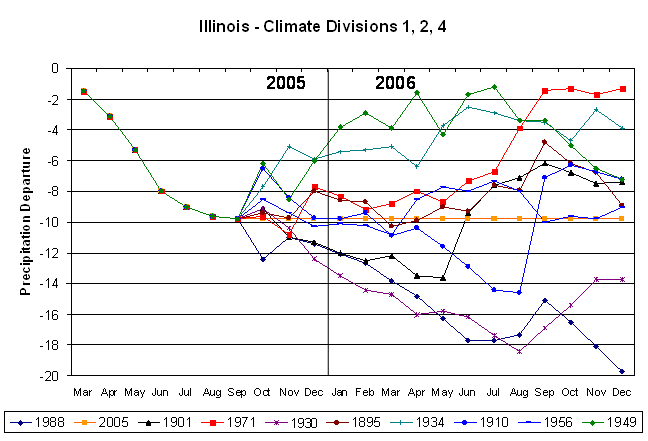 Figure 1. Possible evolution of the 2005 drought.
---
[1] Normal refers to the 1971-2000 average
[2] Northern Illinois is defined as the northwest, northeast, and central climate divisions of the state
Illinois Drought